What is an "Ascension Session"?
It's a 1 on 1 in-depth and intuitive channeling session with me for approximately 60 minutes. It can be video call or just audio call, your choice. After every session, you will also receive text support, available for 7 days if required for further integration of the session.
You will have a safe and private space where you can be completely yourself and we can dive deep into whatever aspect of your evolutionary journey and your life requires clarity, integration, rewiring, calibration or simply inspiration.
Before the sessions we will have a Clarity to get to know you better and discuss the number of sessions required based on your situation and intention that you have for yourself. The exchange for this is also discussed in the Clarity call.
How to know if this might be for you? Very easy ...
Is your desire to feel and be consistent in your alignment, receive guidance from Source and have crystal clarity on your evolutionary journey? 
Is your desire to completely integrate and fragment any remains of split consciousness, ancestral and cosmic lineage past timelines and bring yourself back into complete wholeness?
Is your desire to end all limited and conflictual patterns in your subconscious mind that stop you from being and living in sovereignty with your own unique Soul signature, truth and purpose?
Is your desire to integrate, harmonize and embody fully your multidimensional human essence?
Is your desire to harmonize and balance your heart and mind, your emotional and mental body, your feminine with your masculine? 
Is your desire to unlock and activate new strings in your DNA, which will make you quantum leap in higher frequency?
Is your desire to establish more your connection with your cosmic lineage family (arcturians, pleiadians, sirian groups, etc)?
Is your desire to activate your 5D senses and calibrate permanently to the 5D consciousness?
And finally, is your desire to fully embody your magic, your sovereignty, dream life and unique purpose? 
If you answered to 1 or more of these questions, than the ascension sessions might be for you!
What people say after sessions with me
Anna from Russia - Former manager Gazprom
Greg from USA - Trauma healing coach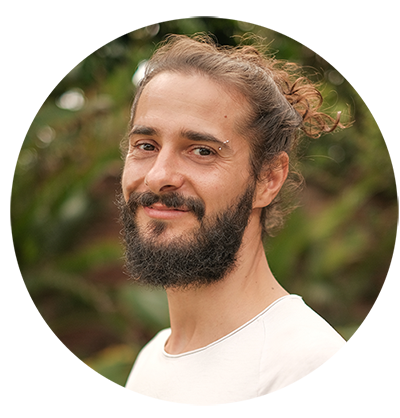 Here's a little bit about me
Ever since I was little I knew that there's a greater meaning behind what we are and what we are capable of as humans.
And when I was 25 I had a profound awakening experience, feeling one with the entire creation, with the intelligence of Source consciousness that flows through every shape and form of life, physical and non-physical. That feeling is almost indescribable in words! 
In time, I went throug deep transformational processes that helped me integrate and maintain and cultivate more the connection with Source and understand the multidimensional nature of what it means to be human.
I shed layers of old identity and conditioning, I healed my childhood wounds and integrated life lessons, rewiring my mind and expanding my awareness in order to create and experience the life I knew is possible for me and embrace evolution as a constant exciting expansion process which we are all taking part in.
Now I am living my dream life and my greatest joy, which is to activate and guide other humans on their evolutionary journey!